To view Club Calendar or to Request a Trial, please click on the - Club tab on the right hand side menu
********************************************************************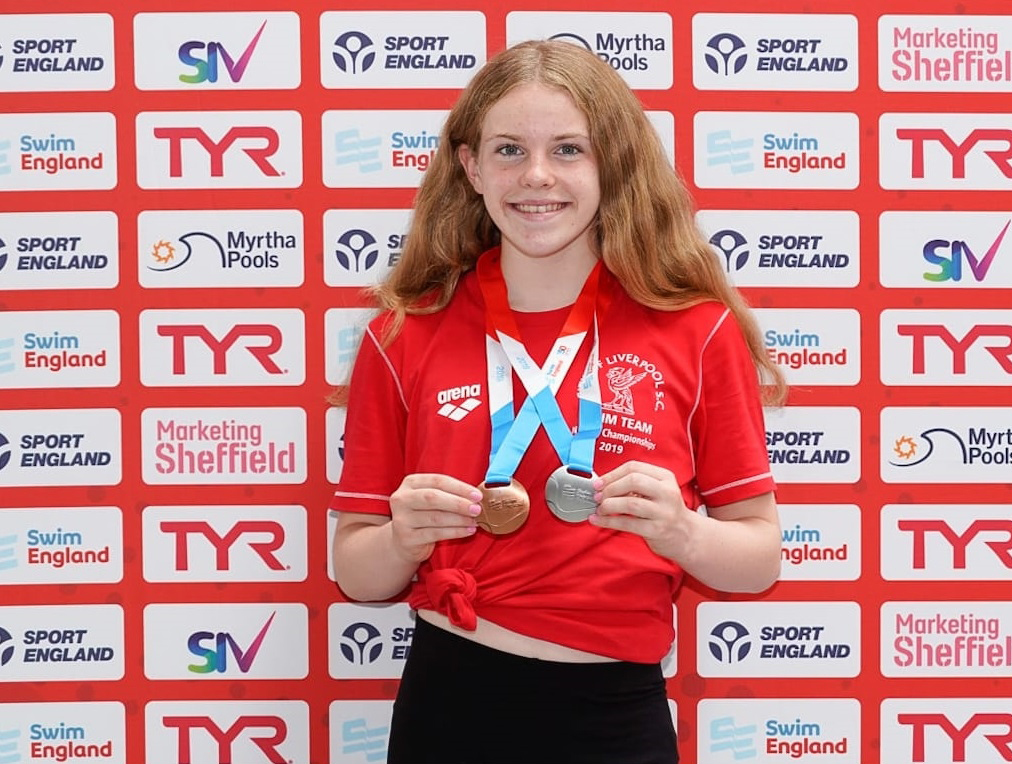 Fiona Byrne attended the English National Summer Championships last weekend in Sheffield and won medals in both her distance events. Fiona took silver in the 1500 metres freestyle and bronze in the 800 metres freestyle. Fiona trains with Otters and COLSC and these achievements show and reflect the hard work she puts into her swimming and land training.
I'm sure you will agree to be placed in the top swimmers within England is an achievement but to medal is these events is reflection of how dedicated she is.
Well done Fiona.
*******
Swimming session 7 is Monday 12th and final summer session is Thursday 15th August 7:30-9pm. Training is on Saturday 31st August for all Saturday swimmers and Coop Cup team. Regular training resumes Monday 2nd September
*******
We have two swimmers that have qualified for this year's National Summer Championships
The British Summer Championships will take place in Tollcross Glasgow from 23-28th July and Ella Prescott has been ranked in the top 24 swimmers in their respective age group in the UK in the 50m Butterfly event.
The English Summer Championships which will take place in Ponds Forge Sheffield from 31 July- 4 August and Fiona Byrne who is ranked in the next field places 25-44 ( or 19-33 for distance) in their respective age group swimmers in England has qualified for two distance events 800m and 1500m.on the 3rd and 4th August.
I'm sure you will join us in wishing both girls the very best of luck. These are fabulous results and just to qualify at this elite level is an achievement. This can be viewed using the below link on and on YOUTUBE. https://www.britishswimming.org/
********
Well done to all that took part in the Northwest Summer Regional Championships at Manchester. The following link can be used to see who took part, results and live stream on YouTube. There is a list of the swimmers and their events on our latest news page.
https://swimnorthwest.org/news/swim-england-north-west-summer-championships-2019/
*****
To view Club Calendar or to Request a Trial, please click on the - Club tab on the right hand side menu
***********************************
Do you have a child who enjoys swimming?
Are they aged 8 or above?
Would they like to meet new friends?
Would they like to have fun whilst improving their swimming techniques?
Ormskirk Otters Swimming Club currently have places available and are holding trials for boys and girls aged 8 and above. If you would like to join a friendly club which will help develop your child's swimming ability, encourage them to be a team player and help them mature physically and mentally then please click on the request a trial button under the club tab on the right hand side.